Dear All,
Most of you who also follow J.A.C.K. on our Facebook page must have heard about a baby chimpanzee seized in Kinshasa and ready to be flown to Lubumbashi.
Well, yes, EKOLO arrived just a few days ago at J.A.C.K. and is now settling in.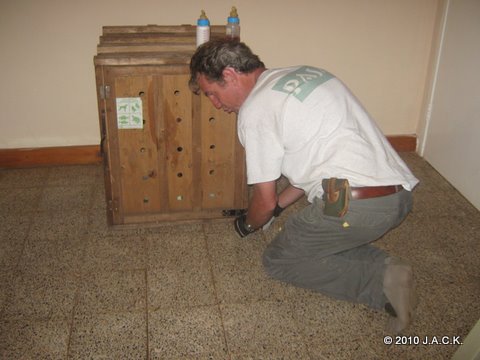 EKOLO was sent to our sanctuary by Lola Ya Bonobo. When confiscating the young primate, people believed this little male was a bonobo… so, when Lola confirmed it was a chimpanzee, they decided to rescue the little one and they organised his transfer just the way we did with Chibo, the bonobo we rescued in Lubumbashi last May and who is now well integrated in a bonobo group at Lola!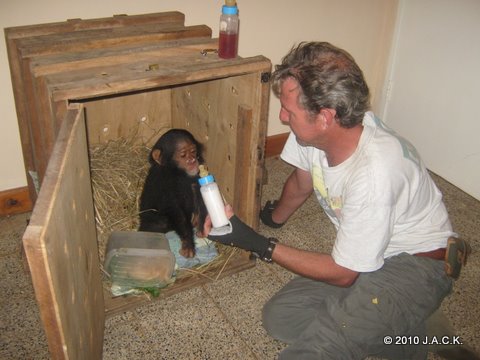 EKOLO is very young (one year and a few months) and is doing well. He loves to be hugged by everyone….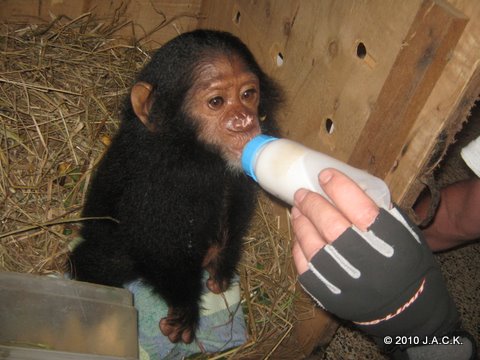 This little one is said to come from the forests near Kisangani not far from where Tom and Kim were rescued…. slaughter will never end!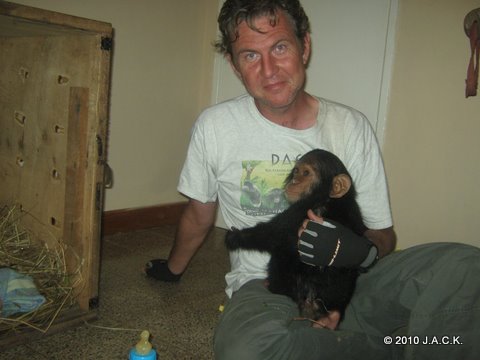 THANK YOU Claudine, Fanny  and your LOLA team for having given EKOLO the opportunity to join a chimpanzee group. THANK YOU also to the DRC authorities who helped organising this transfer. And THANK YOU again HEWA BORA for your free participation in this rescue operation.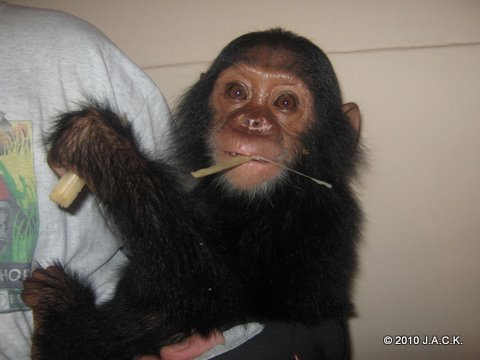 Don't worry baby Ekolo, we are going to take good care of you and you'll meet some little chimp friends very very soon! I promise you!!!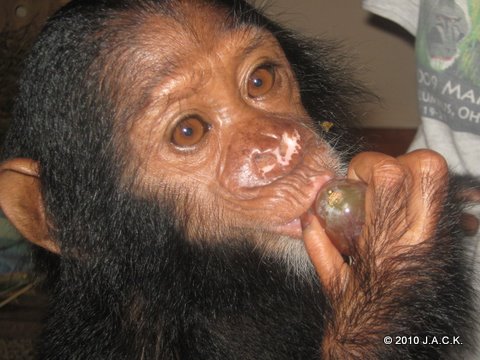 Roxane/J.A.C.K.