Dear Friends,
As previously mentioned, end 2010  Dr Shirley Mc Greal contacted J.A.C.K. announcing the International Primate Protection League wished to support our small NGO.
The International Primate Protection League is a non profit organisation « dedicated to protecting the world's remaining primates, great and small« .

Early 2010, the nursery group was offered a first night facility thanks to the kind support of the Sweden Chimpanzee Trust, the Pan African Sanctuary Alliance, our Wildlife Direct donors, Little Jak Association,le Zoo de la Palmyre and SA steel company located in Lubumbashi: BSI STEEL.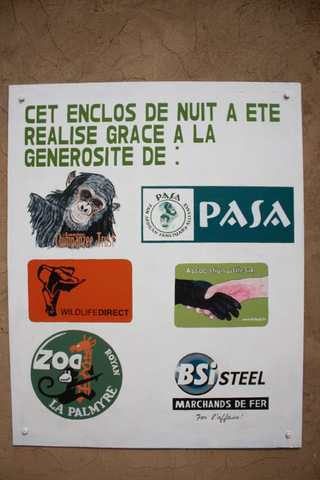 A second facility was started in September 2010….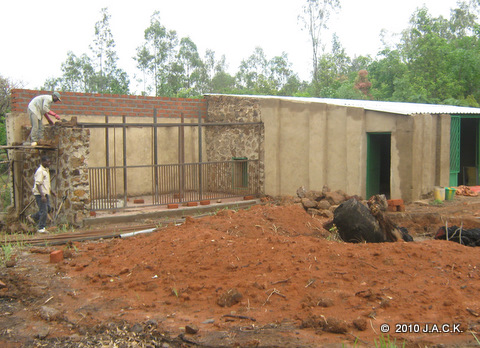 …but J.A.C.K. had to stop its construction : no new material could be bought as financial situation couldn't afford it …. We had lost any hope of seeing the works finished in 2010…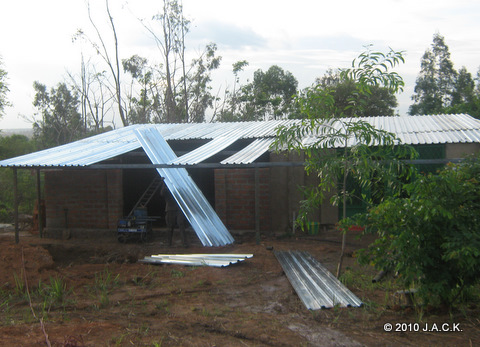 That's how I.P.P.L' s donation came to us as a miracle!!
Yes! Thanks to the very kind support of  I.P.P.L./US of  December 2010, all the works were finished by March 2011 and the little ones have since then been able to enjoy a bigger facility sheltering them at night but also providing protection during the pouring rains of the rainy season…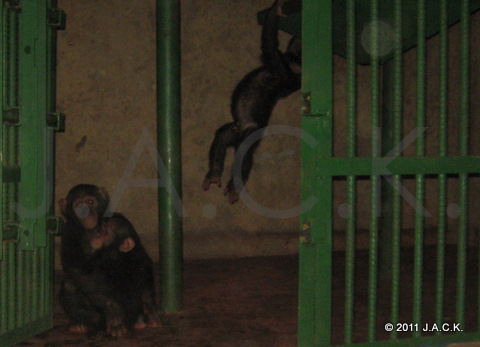 Thanks to the generous IPPL/US donation, J.A.C.K. managed
– to add a concrete floor inside the new facility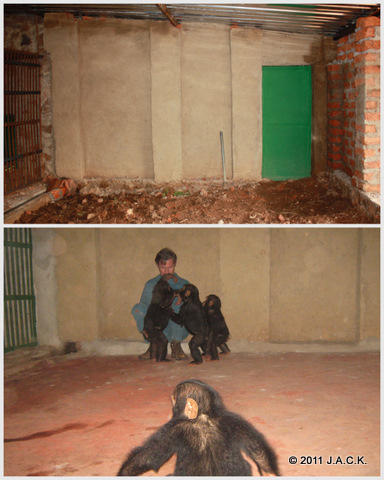 – to build a concrete floor outside the facility for more hygiene;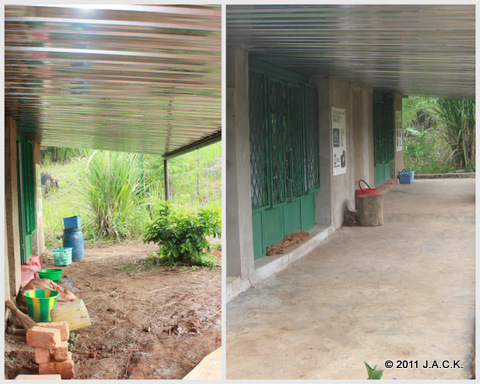 – to paint the enclosure;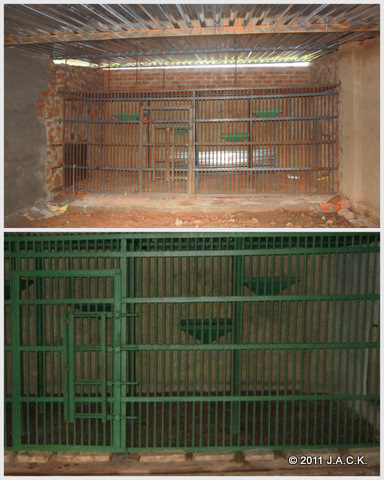 – and a new access door was designed,built, painted and screened for bugs/mosquitoes…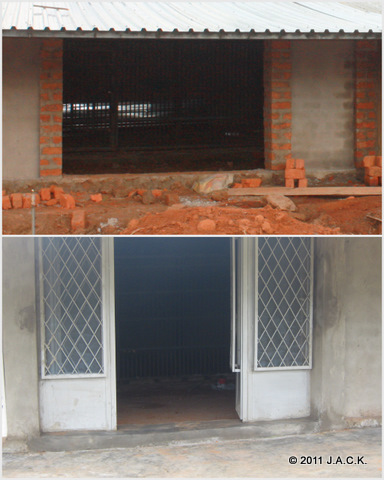 The infants of the nursery are extremely grateful to all the donors for having offered them a second facility and IPPL's support has been a dream coming true because it enabled J.A.C.K. in offering the chimp orphans the best conditions they deserved!!!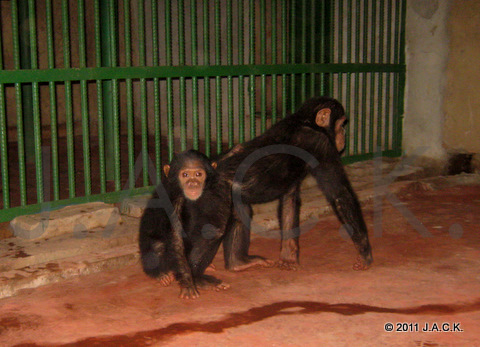 This second night facility for the nursery group has also been kindly sponsored by La Fondation Brigitte Bardot,  BSI STEEL  and the Sweden Chimpanzee Trust.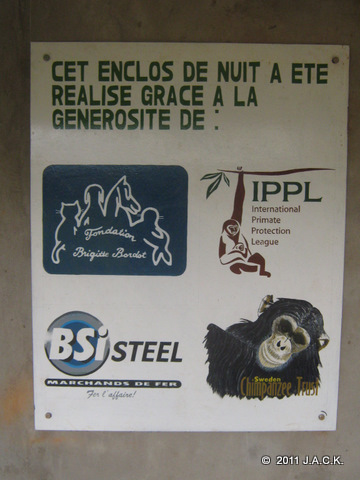 Thank You Dr Shirley!
Thank You the IPPL team!
Thank You Dear Supporters!
It's been an honour working with YOU!
J.A.C.K./Franck & Roxane